YRTTF OC Awarded $11,000 in Scholarships! Congratulations to the following recipients who were introduced at our Scholarship Gala on May 14, 2022.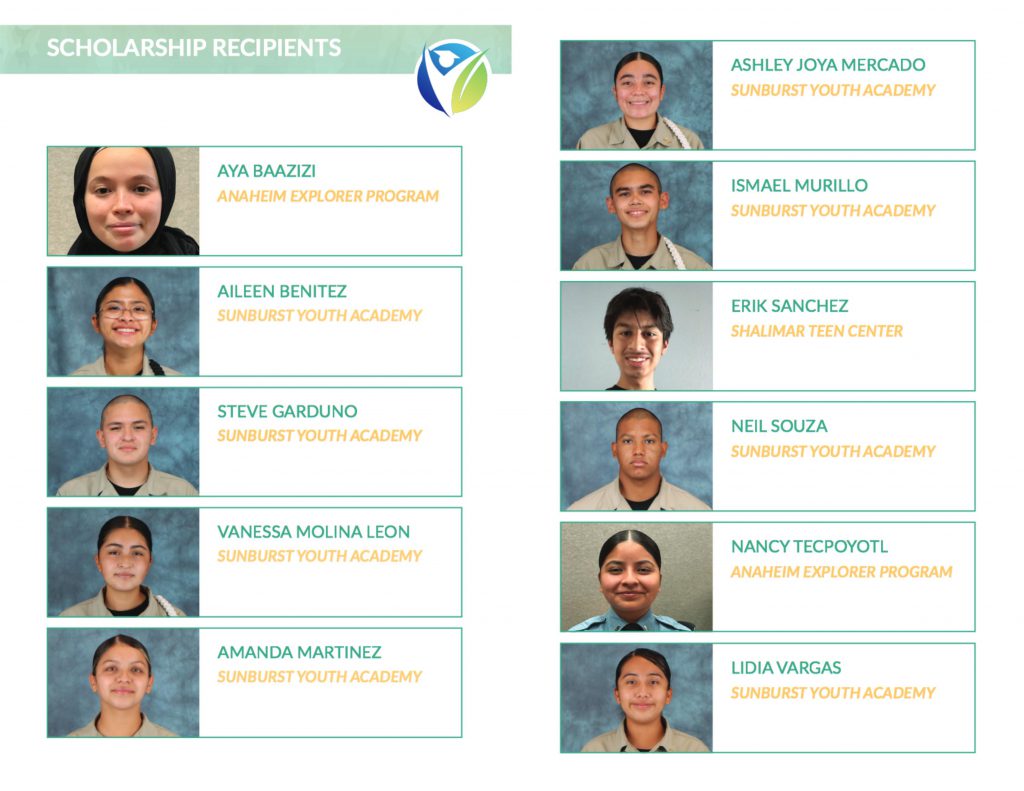 You Run This Town Foundation – Orange County
You Run This Town Foundation OC (YRTTF OC) is committed to developing the next generation of leaders by providing scholarships to outstanding scholars. YRTTF OC offers college and trade school scholarships in the amount of $1000 to qualified graduating high school seniors and eligible college students who will attend a community college, 4-year university, or trade school in the fall of 2021. Scholarship money can be used to pay for: (1) tuition (2) housing (3) supplies such as books, computers and other items used for classes (4) public transportation (5) and other related school fees
In Spring 2022 our Scholarship Committee will award $1000 scholarships to outstanding students who have participated in our enrichment programs through our partnering organizations (Shalimar Teen Center; Anaheim Explorer Program; Youth Leadership Academy (Orange); Sunburst Youth Academy).
Please obtain your Username and Password from your site's administrator or contact Jennifer Edwards, YRTTF OC, at info@yourunthistownoc.org
This content has been restricted to logged in users only. Please
login
to view this content.